About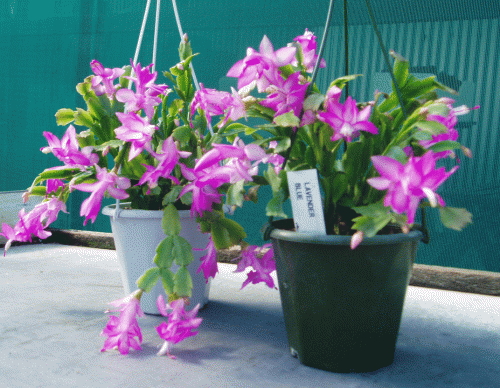 Waterwise Cactus & Succulents for Perth Gardens
WA Cactus & Succulents is a Western Australian owned and operated grower and wholesale supplier of Waterwise cactus and succulent plants.
Established in 1995, WA Cactus & Succulents is a family owned business that is operated by Western Australian husband and wife team, Rob Blackburn and Jackie. Rob and Jackie are committed to producing high quality, Waterwise plants in WA and have received numerous awards for their outstanding business practices. We are accredited with NIASA and Professional standards.
Cactus & Succulents for WA Gardens
WA Cactus & Succulents has been cultivating plants for over 18 years. Our cacti and succulent plants have been developed especially for WA's harsh climate and are renowned for their visually stunning foliage and drought tolerance. In fact, our cacti and succulents have been approved by the Water Corporation for use in Waterwise gardens.
Our Waterwise cactus and succulents are available at Bunnings Warehouse centres in Perth and throughout Western Australia. Our plants come in a great range of shapes and colours, and a wide range of sizes from 55ml tube stock to 300ml patio pots.
Why Choose Cactus & Succulent Plants?
There are many reasons why more and more Western Australians are choosing to plant cacti and succulents. These attractive plants require minimal water and maintenance, making them ideal for WA's dry climate.
Cactus and succulent plants are perfect for Waterwise gardens. In summer, most require watering only once a week, while in winter, rain is sufficient.
We invite you to view our range online, you'll find:
Aeonium
Aloe
Cacti Species
Ceropegia Woodii
Crassula
Dianella
Echeveria
Echinocactus
Echinopsis
Espostoa
Euphorbia

Ferrocactus
Gasteria Gymnocalycium
Haworthia
Ivy Geranium Kalanchoe
Kalanchoe Calandiva
Kalanchoe Orange Bells
Liriope Evergreen Giant
Mammillaria
Melocactus
Mother-in-Law's Tongue
Notocactus
Opuntia
Parodia

Pelargonium
Portulacaria
Rebutia
Rhipsalis
Rhoeo
Rhoeo Pink Stripe
Sedum
Sedum Species
Sonoma Red Lyn
String of Pearls
Succulent Species
Zygocactus
For further information, email WA Cactus & Succulents or phone 0427 098 285.